In the morning, we drove up near Jerusalem for a special time at Yad Hashmona.
Yad Hashmona is a vibrant community of Messianic believers in Israel. It is a communal (kibbutz/moshav) village located in the Judean hills close to Jerusalem. It is the only community of Jewish believers in Israel. It was founded by Finnish Christian Zionists in 1971. Asher Intrader is the leader of Revive Israel which is based at Yad Hashomona. Young Messianic Jewish families have built homes there.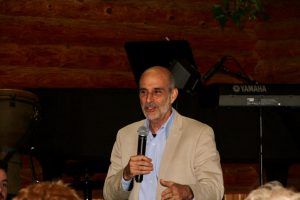 Asher Intrader gave a powerful message about Yeshua setting women free (using illustrations from women in the Bible.)
We started with praise and worship (in Hebrew and English)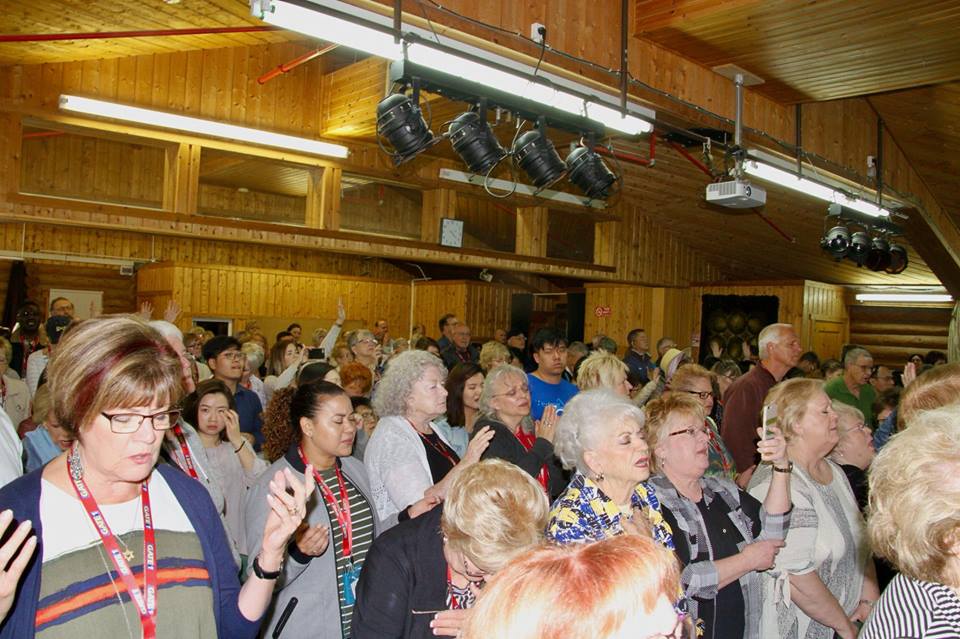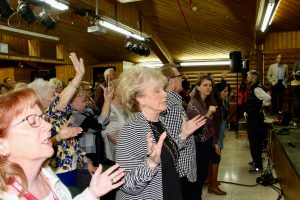 VIDEO:  Need to get this decree down in our spirit!
VIDEO:  This is a bit blurry, but powerful! An Arab pastor from the northern part of Israel prays in this clip.
A bit blurry but powerful!!!

Posted by Israel Aglow on Thursday, April 26, 2018
VIDEO:  Would have liked the images to have been clear, but such important intercession for the people in the Middle East. (Yemen, Iraq, Iran , Saudi Arabia, Israel)
Would have liked the images to have been clear, but such important intercession.

Posted by Israel Aglow on Wednesday, April 25, 2018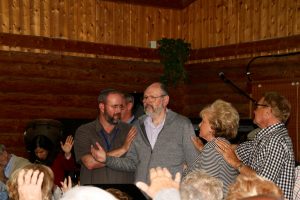 Prayer for Dan Juster, co-leader of Tikkun International of which Revive Israel is a significant partner.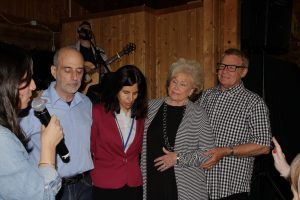 Praying a blessing over Revive Israel and Aglow International. Aglow has had a covenantal connection with Asher and Revive Israel for many years.God has sovereignly  connected Aglow with the Messianic remnant, the tender shoot, spoken of throughout scripture.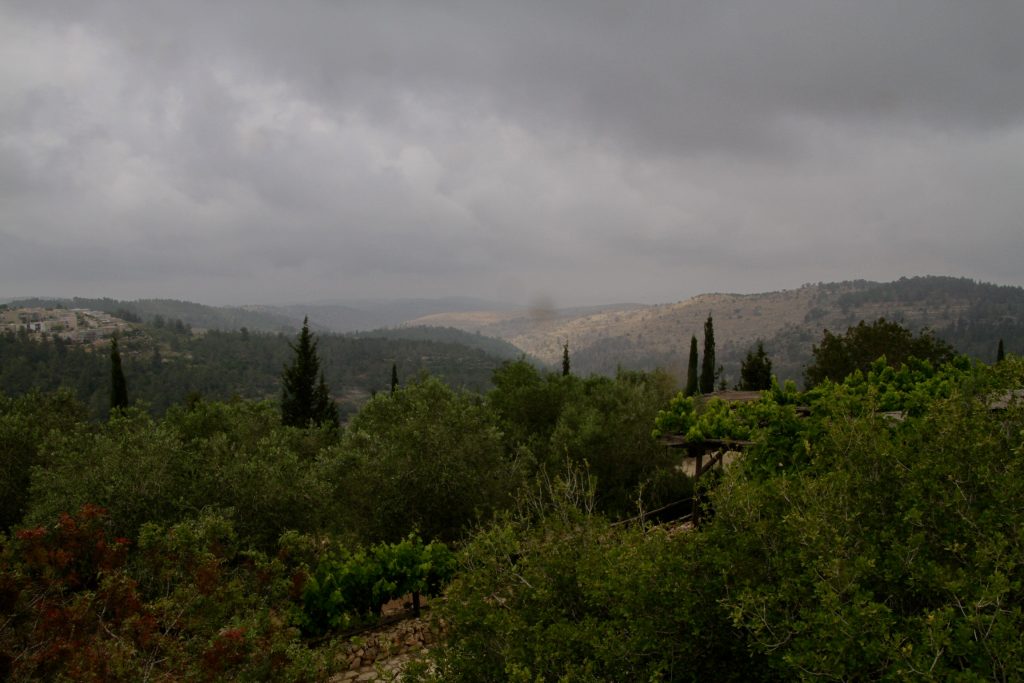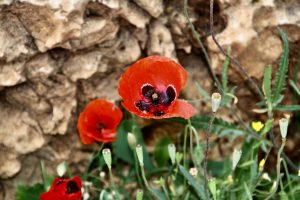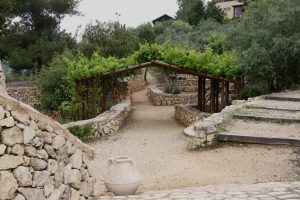 We had a beautiful lunch with the team from Revive Israel.  Delicious!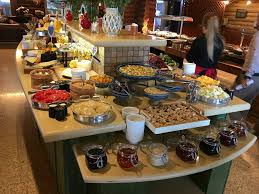 ---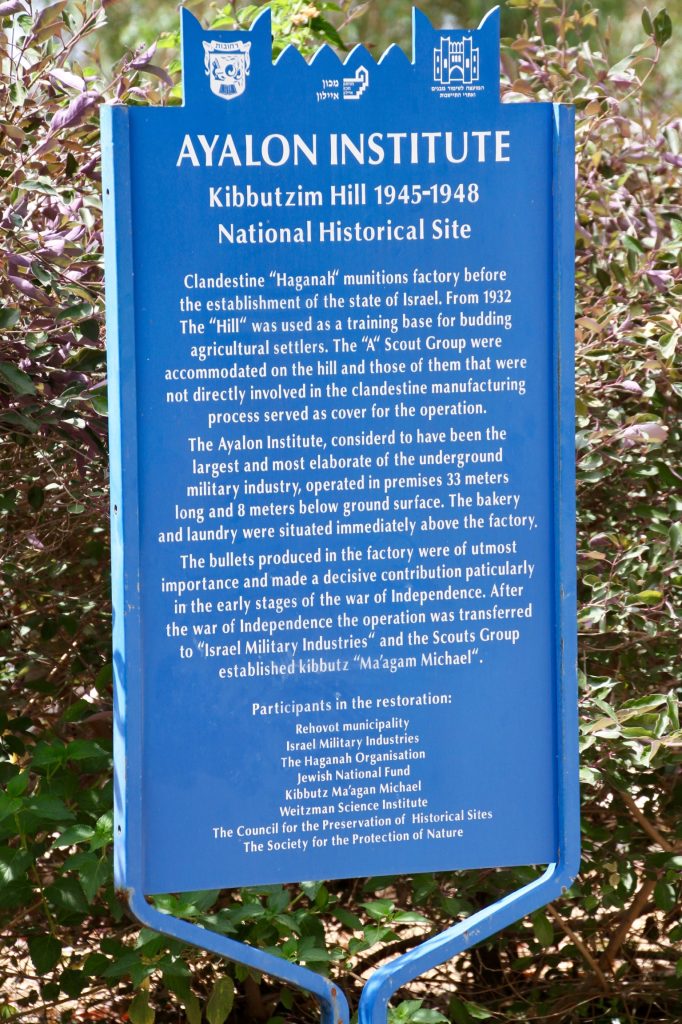 Ayalon Institute  Under the British Mandate (1922-1948), it was illegal for Jews to bear arms. In 1945, with machinery smuggled from Poland under the noses of the British, whose military base was adjacent to the kibbutz.,a secret ammunition factory disguised as part of a kibbutz  was constructed underground.  Digging out a hole the size of a tennis court. under the guise of building storage areas for the kibbutz, the entire factory was completed in three weeks. Access for the forty-five 17-19 year-old workers was by entry under a huge washing machine, mounted on a movable platform.  Fumes from the factory were vented through the bakery and mixed with the fresh bread scent.
Some unique information:
More than 2 million 9mm bullets were smuggled out in delivery trucks with secret compartments and carried  to places all over the country. At its peak, the factory produced about 40,000 bullets a day.
In order not to have surprise visits from the British, they asked them to let them know when they were coming so the could chill the beer for them. How clever!
In order to disguise even from those working in the kibbutz, workers were required to spend time in a "tanning booth" in order to appear to have to have worked in the fields. In fact, the secret of the whole ammunition factory was concealed from those lived and worked on the kibbutz.
The factory didn't' become public knowledge since 1975.
VIDEO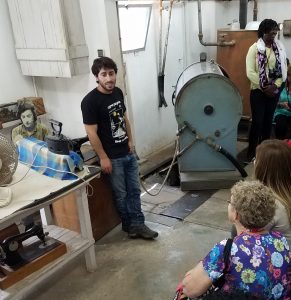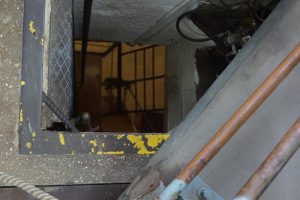 This photo shows the washing machine pushed aside, revealing their secret passage beneath.
 We accessed the facility through a narrow spiral staircase that was installed for people to view the factory now.
VIDEO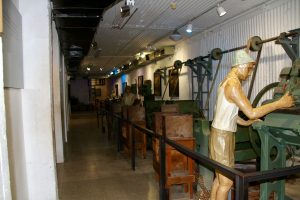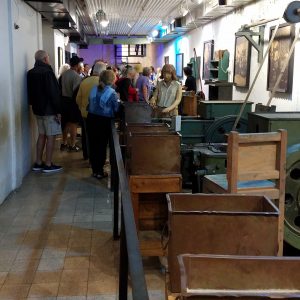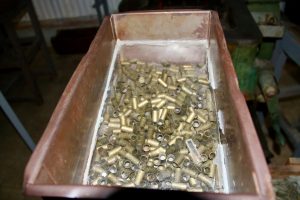 Shell casings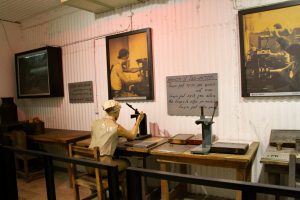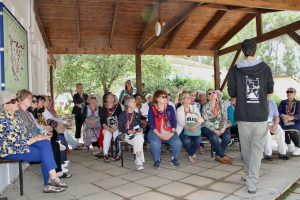 ---
Jaffa- Jaffa is an ancient sea port on the Mediterranean Sea. Best known for the story of Jonah and a city where Peter lived in the house of Simon the Tanner and was called in a vision to go to Caesarea to share the gospel with Cornelius, the centurion. Acts 10:9. We spent some time walking through the town where Jews and Arabs live.  Years ago, when Jaffa got too crowded, 65 Jewish families in 1906 who had purchased land just north of Jaffa, drew lots to build in 1909 and Tel Aviv was founded.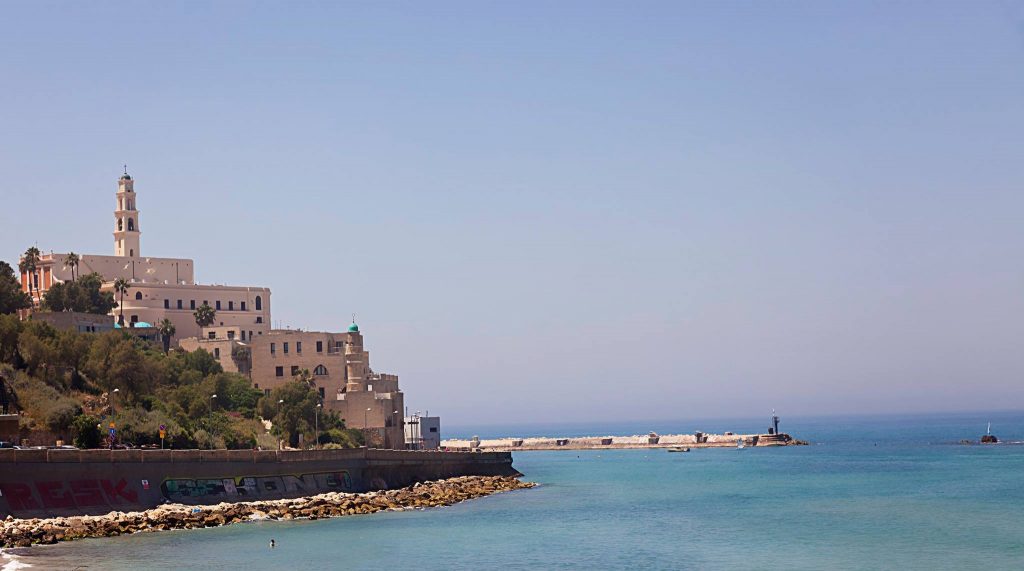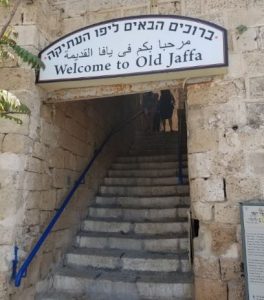 Greeting is in Hebrew, Arabic, and English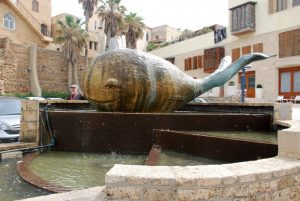 Statue of Jonah's Whale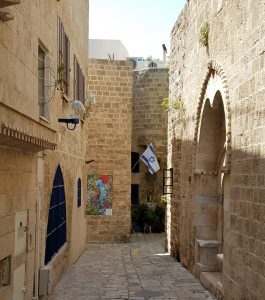 Such a picturesque city!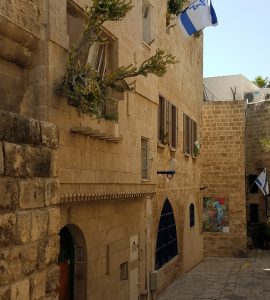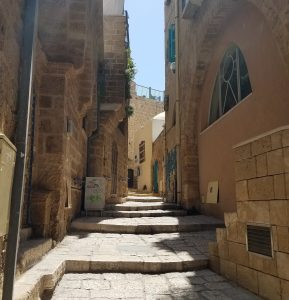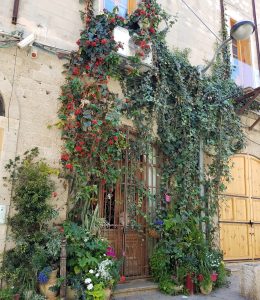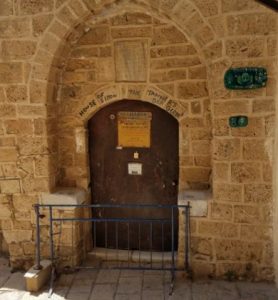 Home of Simon the Tanner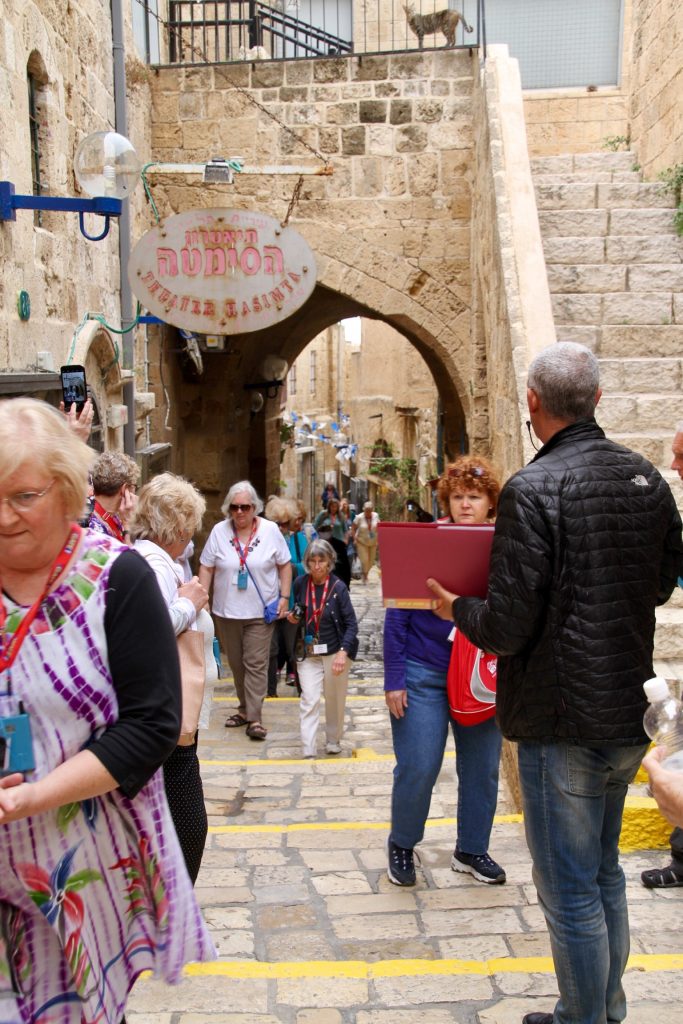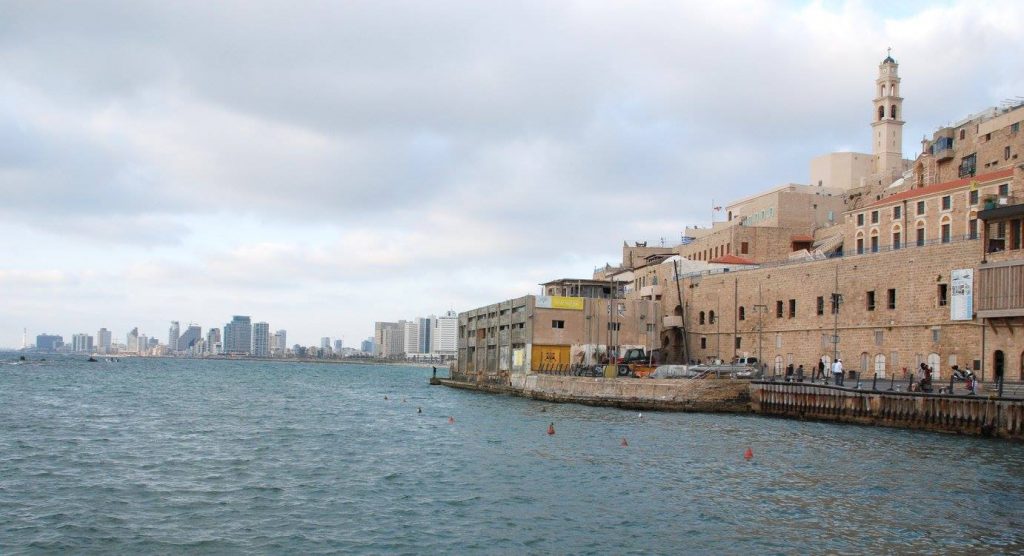 The view from Jaffa to Tel Aviv
CONTINUE TO DAY 6- ISRAEL TOUR